We seek to prevent and alleviate
the effects of poverty on the residents of Frederick County.
Give
Get Involved
Making a Difference
Our Goal: Provide the tools and support to return people to stable housing and self-sufficiency.
In 1981, community leaders recognized that there were people suffering and asked local faith congregations to address homelessness in Frederick County. The most vulnerable in our community were not able to meet their own basic needs – emergency shelter being the most critical. These congregations responded by forming the Religious Coalition for Emergency Human Needs.
The Coalition provides the Frederick County community: two emergency shelters; financial support for emergency rental/utility assistance, and security deposits, financial support for prescriptions and emergency dental procedures, and programming to support people once they have been re-housed.  In addition, Case Managers provide clients the tools and support needed to create personal strategies to address the barriers preventing them from establishing employment and housing security.  The Religious Coalition is the largest provider of shelter and homeless prevention services in the County.
Emergency Shelter Programs
The Religious Coalition operates the Alan P. Linton, Jr. Emergency Shelter for adults and an Emergency Family Shelter.
Homeless Prevention
We offer financial support for security deposits, eviction prevention, and energy assistance.
Healthcare Programs
We provide financial assistance for prescriptions and dental procedures through our partnerships with local pharmacies and local dentists.
Rental Assistance Program
We provide rental assistance to those facing eviction.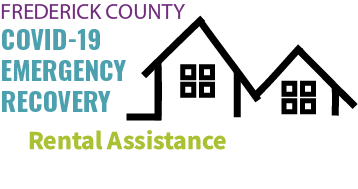 "I am so thankful that the Coalition was here to help me with the security deposit for my new apartment. I have finally found a place to live that I can afford on my minimum wage salary. I have been saving to be able to pay my rent, but was not able to save for the security deposit."
— From A Client Who Received Assistance for a Security Depost