Emergency Shelter Programs
Do not judge by appearances; a rich heart may be under a poor coat.
– Scottish Proverb
With a helping hand, our clients can start rebuilding.  We see tears of frustration and desperation daily, but also tears of joy.  There are women and men that come into our shelters with nowhere else to turn, having come out of incarceration or other dangerous situations.  But they slowly create their own triumphs: they get a job, they work with our case managers, they grow and find stability.  Our clients overcome addictions and mental health issues, they escape domestic violence – they better themselves.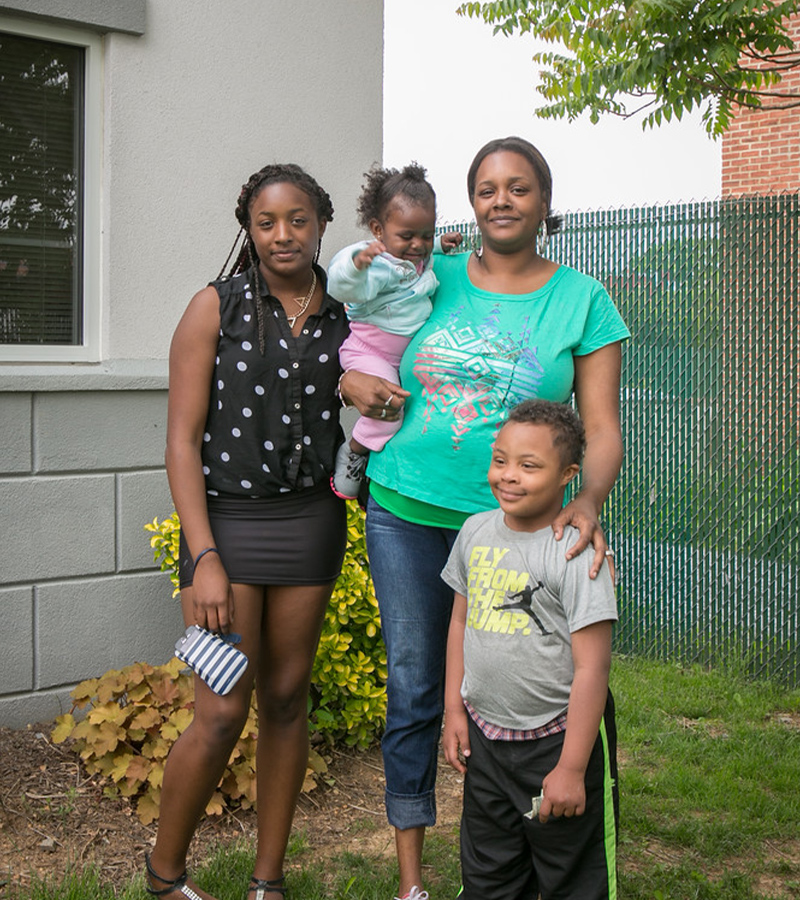 Alan P. Linton, Jr. Emergency Shelter Program
The Alan P. Linton, Jr. Emergency Shelter is an 88-bed facility that offers homeless adults a safe place to sleep, shower, and receive laundry assistance.  The shelter is the largest in Frederick County and is open 365 days a year.  We provide case management for residents so that they may set up a plan to find secure housing. If you or someone you know needs emergency shelter call 301-631-2670, x 112.
Hours of Operation:
Year-Round, 7 days/ a week
Clients Admitted:
Nightly, 6:30-9:00pm
No admittance after 9:00pm
Closes: 7:00am
Emergency Family Shelter Program
The Emergency Family Shelter provides a place of stability for families experiencing hardships due to homelessness and poverty.  In partnership with houses of worship, we offer a safe place for families to sleep. Our day site offers a place where families can cook meals, do laundry, and look for jobs as they work to transition out of homelessness. We provide shelter residents with case management support. If you or someone you know needs emergency family shelter call 301-631-2670.
A completed client intake form is required.  
Hours of Operation: Year-Round, 24 hours/day, 7 days a week
After the Storm is a one-year rehousing program to support people who are transitioning from the shelter programs to permanent housing. Clients who have secured a lease and permanent housing and have completed shelter program requirements receive continued Case management support; ongoing budget coaching, possible security deposit assistance, rental, energy, and/or prescription assistance, family mentoring and training courses, and a car referral through Second Chance Garage.  
If you have questions about the After the Storm Program, contact:
Neil Donnelly, Director of Emergency Family Shelter
ndonnelly@rcehn.org 
301-631-2670 x 111.
This is an immersive 16-session Workshop offering participants the opportunity to create their own individual plans to help them create a path toward self-sufficiency. The program helps people identify and recognize their own strengths, and establish a strong support network of resources to help them achieve their personal goals. Each participant will complete a self-assessment and a vision board.
These workshops are provided in partnership with Steadfast and St. Vincent DePaul and the curriculum is taught by trained staff.  
The next 8-week course will begin in April. Sessions are held on Tuesdays and Thursdays from 6:00-8:30pm in downtown Frederick. Childcare is provided.
This program is directed towards low-income households.

Participants receive:
On-site childcare

Meals during the workshop

A $25 participation stipend per session

Course materials. 
The Welcome Home program provides household amenities, like furniture and household goods, to those moving into housing that may not be able to afford these items themselves. 
To learn more about donating items click here.